"Empow­er­ing indi­vid­u­als through edu­ca­tion and resources to iden­ti­fy, pre­vent, and erad­i­cate fraud for a safer, scam-free soci­ety."
Our Found­ing Prin­ci­ples

Stamp Out Scams, Inc., is a non­prof­it orga­ni­za­tion ful­ly com­mit­ted to rais­ing aware­ness and edu­cat­ing the pub­lic about scam pre­ven­tion. We are com­prised of a team of pas­sion­ate indi­vid­u­als who share a pro­found com­mit­ment to pro­tect the vul­ner­a­ble from finan­cial crimes and scams.
Our foun­da­tion has its roots in the exten­sive law enforce­ment expe­ri­ence of our founder, Nick Hen­ley. With 25 years of ded­i­cat­ed ser­vice as a spe­cial agent for the Unit­ed States Trea­sury Depart­ment, Nick spe­cial­ized in inves­ti­gat­ing finan­cial crimes. His career exposed him to the dev­as­tat­ing con­se­quences of scams on inno­cent lives, lead­ing him to ini­ti­ate a bat­tle against such crimes as a pri­vate cit­i­zen.
Nick­'s law enforce­ment career not only equipped him with a deep under­stand­ing of scams but also fos­tered a robust net­work of retired and for­mer law enforce­ment pro­fes­sion­als. These sea­soned experts, hav­ing per­son­al­ly wit­nessed the pain and suf­fer­ing that crime inflicts upon vic­tims, car­ry both a sense of empa­thy and a relent­less desire to fight against it.
A pri­ma­ry goal at Stamp Out Scams is not just to stem the tide of fraud­u­lent activ­i­ties but to anni­hi­late this scourge com­plete­ly. This endeav­or might sound ambi­tious, per­haps even unre­al­is­tic, giv­en the depth and com­plex­i­ty of the chal­lenge.
But, as our founder likes to say, "it always seems impos­si­ble until it's done."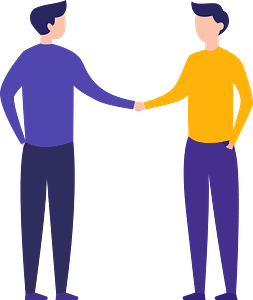 Our Team & Net­work Of Vol­un­teers
At Stamp Out Scams, Inc., we har­ness the exper­tise of this valu­able net­work, involv­ing them direct­ly in our scam pre­ven­tion ini­tia­tives. Their expe­ri­ence and knowl­edge are inte­gral to devel­op­ing effec­tive strate­gies to pre­empt scams and edu­cate the pub­lic. Their com­pas­sion fuels our efforts, rein­forc­ing our com­mit­ment to safe­guard the inno­cent from falling prey to such crimes.
But it's not just about expe­ri­ence or knowl­edge; it's also about the heart. Our orga­ni­za­tion is pop­u­lat­ed with indi­vid­u­als who are gen­uine­ly pas­sion­ate about pro­tect­ing vic­tims and pre­vent­ing scams. This pas­sion is the lifeblood of our orga­ni­za­tion, dri­ving our every endeav­or. From devel­op­ing edu­ca­tion­al resources to con­duct­ing pub­lic aware­ness cam­paigns, we are moti­vat­ed by the belief that every per­son deserves to be safe from finan­cial scams and the dev­as­ta­tion they bring.
Join us on this jour­ney to stamp out scams. We believe that with the right knowl­edge and tools, we can empow­er indi­vid­u­als and com­mu­ni­ties to stand strong against finan­cial preda­tors. At Stamp Out Scams, Inc., we're not just fight­ing crime; we're build­ing safer futures.
STAMP OUT SCAMS ORIGIN STORY & GOALS
SCAMS CAN BE VERY DANGEROUS!
The dan­gers sur­round­ing scams are 100% real! Don't be scammed into believ­ing oth­er­wise!
LOSSES FROM SCAMS ARE REAL!
Scam loss­es are 100% real. In 2022, more than $10 bil­lion dol­lars in loss­es were report­ed to the FBI!
VICTIMS SUFFER FROM MENTAL HEALTH ISSUES!
It is 100% true that vic­tims can suf­fer through men­tal health issues!
CONSUMERS DON'T NEED TO WORRY ABOUT SCAMS!
100% false! Con­sumers always need to be alert to scams!
Expos­ing Scams & Scam­mers!
Just as cock­roach­es hate light, scam­mers hate expo­sure. Here at Stamp Out Scams, we hope to expose scam­mers to the light. The more expo­sure of scams we get through our RSS Feeds and our YouTube chan­nel, the bet­ter chance that the pub­lic is made aware of their exis­tence.
Explain­ing why we want to expose scams and scam­mers is easy. It is because we have the expe­ri­ence and exper­tise to do it. Also, we have the pas­sion for it! Doing noth­ing about scams and scam­mers when you have the back­ground and skills to expose them, serves no pur­pose. It is incum­bent on us to give back, as well as to make a dif­fer­ence in the world of scam pre­ven­tion!
One of the ways we accom­plish our scam pre­ven­tion goals is by fun­nel­ing as much scam relat­ed data from exter­nal sources into our site as pos­si­ble. With over 50 RSS Feed sources of scam data being fed into our site on a reg­u­lar basis, we believe that we have devel­oped the best scam data aggre­ga­tor site avail­able.
Scam­mers are good at their trade…the scam hunters should be too!
OUR MISSION, VISION & STRATEGY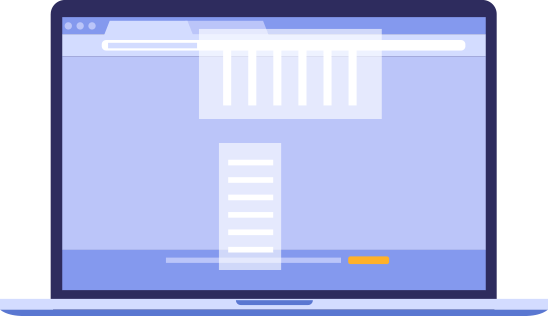 Our mis­sion is very straight­for­ward! We want to pre­vent the pro­lif­er­a­tion of scams. We hope to accom­plish this by pro­vid­ing as much infor­ma­tion as pos­si­ble on scams and scam­mers right here on our web­site. Through our "Scam Search" engine on our web­site, we will pro­vide scam infor­ma­tion that is updat­ed dai­ly.
Cre­at­ing a secure soci­ety through proac­tive edu­ca­tion, trans­form­ing indi­vid­u­als into informed guardians against scams and decep­tive prac­tices.
Lever­ag­ing edu­ca­tion, tech­nol­o­gy, and part­ner­ships to equip indi­vid­u­als with resources to iden­ti­fy, pre­vent, and com­bat scams effec­tive­ly.
Yes, expe­ri­ence mat­ters! That is why our users can be con­fi­dent in the expe­ri­ence our founder pro­vides. His finan­cial crimes inves­tiga­tive expe­ri­ence pro­vides the exper­tise and expe­ri­ence that is nec­es­sary for pro­vid­ing and under­stand­ing scam infor­ma­tion.
Under­stand­ing tech­nol­o­gy is extreme­ly impor­tant when over­see­ing scam data. Hav­ing spent over 10 years in Sil­i­con Val­ley inves­ti­gat­ing high-tech­nol­o­gy crimes, our founder brings this exper­tise to our site.
Our YouTube Chan­nel is incred­i­bly impor­tant in pro­vid­ing visu­al­ly descrip­tive infor­ma­tion rel­a­tive to scams and scam infor­ma­tion. Our cre­ative use of the com­bi­na­tion of ani­ma­tion and real world visu­als, set our videos apart.
Awards We Would Like To See
The "Annu­al Scam­my Awards"