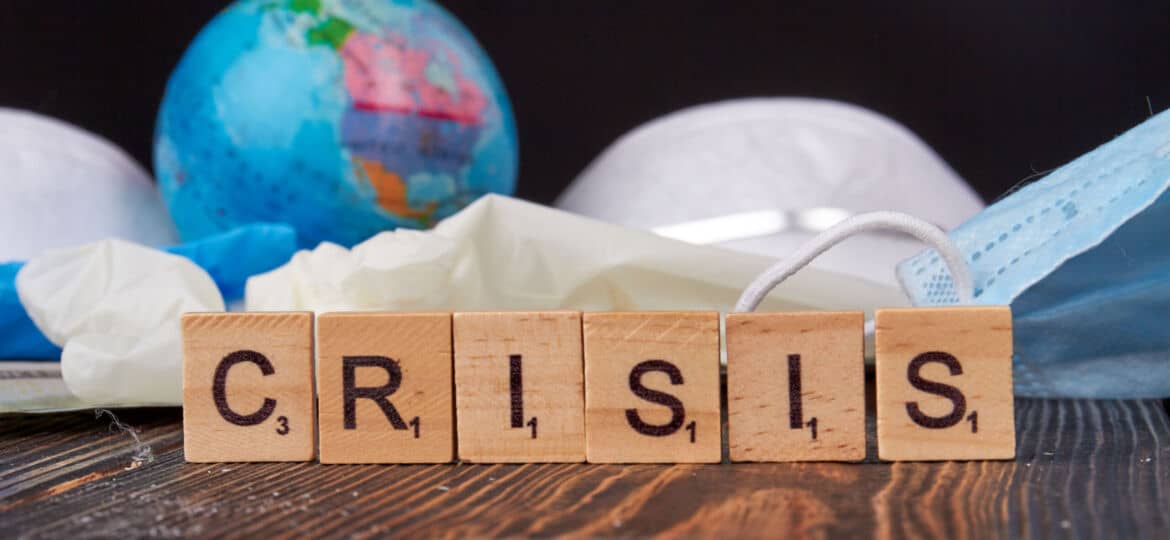 Crisis Related Scams
Just what is a cri­sis relat­ed scam? Well, it is exact­ly what is sounds like. If a cri­sis, like the recent Hur­ri­cane Ian, hap­pens, the scam­mers come to atten­tion. These scams hap­pen ever time a cri­sis hits some­where in the world. Whether it's an act of nature (tor­na­does, hur­ri­canes, flood­ing, etc.), a human-inflict­ed (bomb­ings, ter­ror­ist attacks, etc.) or a pan­dem­ic. Rest assured some scam­mer is ready and wait­ing out there to take advan­tage of vul­ner­a­ble vic­tims. Does­n't mat­ter where the cri­sis takes place, scam­mers will arise. They are like mag­gots that prey upon a rot­ting car­cass. No mat­ter where the rot­ting car­cass is, mag­gots always seem to find it.
After a crisis, just sit back and watch
After a cri­sis, all you have to do is sit back and watch the onslaught of scam sto­ries hit the air­waves. Let's look are a cur­rent real-world cri­sis.
On Sep­tem­ber 28, 2022, Hur­ri­cane Ian hit the west coast of Flori­da. It was a large and destruc­tive Cat­e­go­ry 4 Atlantic hur­ri­cane. Unfor­tu­nate­ly, it was the dead­liest hur­ri­cane to strike the state of Flori­da since the 1935 Labor Day hur­ri­cane. Ian caused wide­spread dam­age, but inflict­ed most its force on the states of Flori­da and South Car­oli­na. I
It is no under­state­ment to say that Ian caused cat­a­stroph­ic dam­ages. Loss­es are esti­mat­ed to be between $28–63 bil­lion dol­lars. Fort Mey­ers and Naples, Flori­da were the hard­est hit areas. Most of the dam­ages were caused by flood­ing and mil­lions were left with­out pow­er. It is esti­mat­ed that the U.S. death is 132, mak­ing Hur­ri­cane Ian the 23rd dead­liest hur­ri­cane in U.S. his­to­ry.
Hurricane Ian leaves, Hurricane Scams Hits!
No soon­er than Hur­ri­cane Ian dis­si­pat­ed, that Hur­ri­cane Scams rolled ashore. Once again prov­ing that scam­mers have no prob­lem vic­tim­iz­ing oth­ers even in their low­est moments. Whether you are direct­ly impact­ed or want to help, scam­mers will take advan­tage of a nat­ur­al dis­as­ter, like Hur­ri­cane Ian, to steal your mon­ey, your per­son­al infor­ma­tion, or both. Many of these scams start with web­sites look­ing for indi­vid­u­als to donate to hur­ri­cane relief and/or for vic­tims search­ing for con­trac­tors to repair dam­ages.
FBI Hurricane Ian warnings
The FBI is remind­ing the pub­lic to be vig­i­lant when look­ing to donate to hur­ri­cane relief caus­es and when search­ing for con­trac­tors to repair dam­ages
The fol­low­ing are some reminders and tips on how to avoid falling vic­tim to char­i­ty and dis­as­ter fraud:
Scam­mers may go door to door to tar­get res­i­dents in areas affect­ed by hur­ri­canes. They may also call, text, or email with promis­es to quick­ly pro­vide aid. Do not give out per­son­al infor­ma­tion with­out con­firm­ing the legit­i­ma­cy of the per­son con­tact­ing you.
Gov­ern­ment work­ers are required to car­ry offi­cial iden­ti­fi­ca­tion and show it if request­ed. Close­ly scru­ti­nize any ID you see and call the agency direct­ly to con­firm a worker's iden­ti­ty if you are unsure.
The Fed­er­al Emer­gency Man­age­ment Agency (FEMA) and oth­er fed­er­al gov­ern­ment dis­as­ter assis­tance agen­cies do not ask for finan­cial infor­ma­tion, and there is no fee required to apply for assis­tance.
Do your research when it comes to dona­tions. Look at char­i­ty reviews online, state reg­u­la­tors of char­i­ties, and char­i­ty reports and rat­ings by the Bet­ter Busi­ness Bureau.
Give to estab­lished char­i­ties or groups whose work you know and trust.
Nev­er make char­i­ta­ble dona­tions by gift card or wire trans­fer. Cred­it cards are safer.
After donat­ing, be sure to review your finan­cial accounts to ensure addi­tion­al funds are not deduct­ed or charged.
Don't always trust your caller ID. Scam­mers often spoof agency phone num­bers. It is always best to research the orga­ni­za­tion's tele­phone num­ber and call direct­ly to ver­i­fy. Do not be pres­sured or rushed to donate because it may be a scam.
Do not click on links from sources you don't know. Unknown links could be attempts to down­load virus­es onto your com­put­er or cell phone. Man­u­al­ly type out links instead of click­ing on them.
Be wary of char­i­ty names which sound very sim­i­lar to well-known char­i­ties, as well as email address­es that are not con­sis­tent with the char­i­ty solic­it­ing dona­tions.
Ver­i­fy the charity's web­site URL as most legit­i­mate char­i­ty orga­ni­za­tion web­sites use .org, not .com.
What to do if you believe you are crisis scam victim
Because the preva­lence of cri­sis relat­ed scams is rec­og­nized as a real thing, the Nation­al Cen­ter fro Dis­as­ter Fraud (NCDF) has been cre­at­ed. This cen­ter is the result of a part­ner­ship between the U.S. Depart­ment of Jus­tice and var­i­ous law enforce­ment and reg­u­la­to­ry agen­cies. Its pur­pose is to form a nation­al coor­di­nat­ing agency with­in the Crim­i­nal Divi­sion of the Depart­ment of Jus­tice to improve and fur­ther the detec­tion, pre­ven­tion, inves­ti­ga­tion, and pros­e­cu­tion of fraud relat­ed to nat­ur­al and man-made dis­as­ters, and to advo­cate for the vic­tims of such fraud.
Coin­ci­den­tal­ly enough, the NCDF was estab­lished in 2005 in the wake of anoth­er dis­as­trous hur­ri­cane. Hur­ri­cane Kat­ri­na, like the more recent Hur­ri­cane Ian, caused over 1,800 fatal­i­ties and $125 bil­lion in dam­age. The NCDF is now the nation­al coor­di­nat­ing agency for all man-made and nat­ur­al dis­as­ters. NCDF's Gulf Coast head­quar­ters is locat­ed in Baton Rouge, Louisiana. Since 2005, the NCDF has received over 220,000 com­plaints.
If you believe you are a vic­tim of dis­as­ter or char­i­ty fraud, report it to the Nation­al Cen­ter for Dis­as­ter Fraud at 1–866-720‑5721 or online at justice.gov/DisasterComplaintForm